Arlington, VA
Certified Plumber in Arlington, VA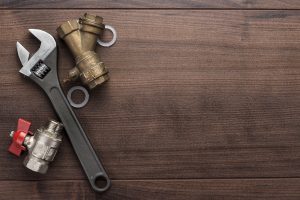 Looking for a professional plumber in Arlington, VA? Search no further than The Pipe Doctor Plumbing & Drain. We're a locally owned company that has been serving the local area since 1984. Over the years, we have earned a reputation for providing fast, affordable, and dependable plumbing services. We have an experienced team updated on the latest technologies and techniques. Whether you need existing plumbing components repaired or new ones installed, we can help.
A Comprehensive Range of Services
From basic plumbing repairs to complex installations, The Pipe Doctor Plumbing & Drain can address all your plumbing needs. Contact us whenever you need:
Plumbing
For all your general plumbing needs, you can rest assured The Pipe Doctor Plumbing & Drain won't disappoint. From consistently running toilets to leaking pipes to dripping faucets, no job is too challenging or small for our team.
We also specialize in trenchless pipe lining in Arlington, VA, a no-dig alternative to traditional excavation that restores your pipes from the inside. This trenchless method involves using an inflatable liner inserted into the affected pipe, saving you from the lengthy downtime associated with conventional pipe repair methods.
A malfunctioning sewer line is an unpleasant thing. It can leave unsightly spots in your yard, emit strong and filthy odors, and compromise water quality. Luckily, The Pipe Doctor Plumbing & Drain offers expert sewer line repair and replacement services in Arlington, VA. We can handle many situations that affect sewer lines, including roots in pipes, burst pipes, and old pipe repair. You can depend on us to do the repairs right the first time, so your toilets, bathrooms, and kitchen can function seamlessly.
Trenchless pipe repair takes care of your pipe issues without digging up your yard. We use industry-standard products and techniques to ensure you don't experience further pipe damage.
If you're dealing with slow-flowing or completely clogged drains, turn to The Pipe Doctor Plumbing & Drain. We're always prepared to clean all types of drains in your home or business, including laundry room, tub, shower, sink, and exterior drains. Our expert drain cleaning services include hydro jetting and drain snaking, which all come at an affordable price. Whether you have a clogged drain that cannot wait till morning or looking to schedule routine cleanings to mitigate potential problems later, The Pipe Doctor Plumbing & Drain is at your service.
From doing dishes and washing laundry to showering and bathing, hot water comes in handy in various ways. That's why you should not delay water heater repair if your unit malfunctions. Our water heater repair experts have the skills, experience, and tools to resolve a wide range of water heater issues or replace a system that cannot be repaired. We go the extra mile to keep the hot water flowing in your home.
Other Services
Reach Out to The Pipe Doctor
When you choose The Pipe Doctor Plumbing & Drain. You're sure to benefit from:
Prompt, attentive service
Upfront pricing
Superior craftsmanship
100% satisfaction guarantee
Contact us today to request any of our services. Call us or fill out the form for an appointment.