Sewer Repair
Cost-Effective Sewer Repair in Arlington, VA
Your sewer line is a crucial component of your home. But because it remains out of sight, you rarely think about it until it stops working as it should. Sewer line repair can be a stressful and costly ordeal for many property owners. But when you entrust The Pipe Doctor Plumbing & Drain to fix your sewer line, you can rest assured we'll deliver fast sewer repair in Arlington, VA.
Benefits of Professional Services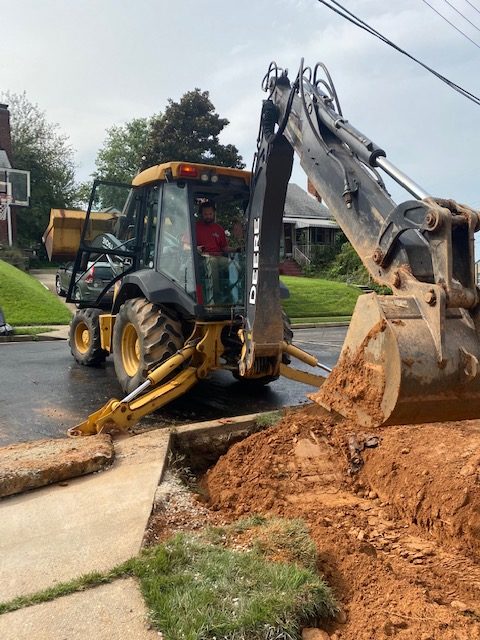 Sewer pipe repair is serious work and trying to fix it yourself can worsen the problem or create entirely new issues. In addition, DIY repairs can lead to several trips to the local hardware store, work dragging on for several days, and you may find out later that the repairs didn't work.
Leave your sewer lines in the skilled and experienced hands of a plumber in Arlington, VA, from The Pipe Doctor Plumbing & Drain, and you'll enjoy the convenience of sewer lines that carry wastewater efficiently and reliably. We won't nickel-and-dime you with unnecessary charges, and our solutions will last for years. You'll also enjoy greater peace of mind that comes with learning that the job was done right the first time, so you won't have to worry about recurring sewer line problems.
Causes of Sewer Line Failure
Tree root infiltrations are one of the common factors that contribute to sewer line damage. Naturally, tree roots get attracted to sewer lines due to their nutrients and water. Once they reach your pipe, they wrap around them, causing clogs and leaks. Since tree roots can grow up to 20 feet in length, it's best to avoid planting trees near your sewer line.
Your sewer line can also fail due to old age. If your pipes are more than 30 years old, they're highly likely to corrode and deteriorate. Our trenchless sewer repair methods restore aging lines and keep them functional for years.
Also, clogs can form inside your pipes if you aren't careful about what you put down your toilets and sinks. Grease, food scraps, soap, hair, paper towels, feminine products, and other items create clogs. You should have us repair sewer obstructions to prevent massive buildup and sewer backups on your property.
Be Sure to Identify a Damaged Sewer Line
As with many repair needs, the sooner you address a sewer line problem, the better. But how do you know if you need sewer repair services? Here are some signs to look out for:
Foul odors around your home
Odd noises coming from the pipes or drains
Random wet or lush spots in your yard
Several clogged drains
Wastewater backing up through your floor drains or toilets
Slow drainage
The repair process begins with a sewer camera inspection, which enables us to identify areas damaged by clogs, corrosion, tree roots, and other debris. Once we identify the affected pipe and the extent of damage, we can determine the best repair method to correct the damage.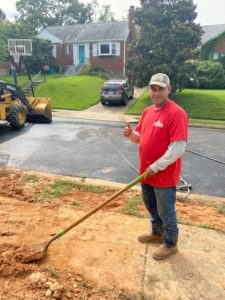 Sewer line repair requires us to excavate the affected area to resolve the problem. During the process, our skilled operators only dig where necessary and backfill any areas they dig up. We also safely dispose of any waste from your sewer repair to protect your family and keep your property clean.
Contact Our Experts
If you need professional sewer line replacement and repair in Arlington, VA, contact The Pipe Doctor Plumbing & Drain. Call us or fill out the online form to learn more or request an appointment.