Drain Cleaning
Thorough Drain Cleaning in Stafford, VA
Homeowners and business owners frequently face the issue of clogged drains. At The Pipe Doctor Plumbing & Drain, we provide reliable drain cleaning in Stafford, VA. Our professional and skilled plumbers identify the cause of the clog and use the best method to clean the drain so that it properly removes wastewater from your plumbing fixtures.
We Ensure Professional Drain Cleaning
After months or years of frequent use, drains typically develop layers of hair, grease, soap, and other debris. A dropped object or misuse of the drain also impacts its performance. We perform two drain cleaning methods, namely hydro jetting and snaking. After inspecting the drain and determining the clog's location, size, and cause, we select the best option to get rid of the buildup and restore proper brain functioning.
Benefits of Regular Drain Cleaning
Drain clogs impact your ability to use the plumbing system. They also cause unpleasant odors and create an unsightly and unsanitary situation. Our professional cleaning eliminates buildup that causes poor drain performance. When you choose our drain cleaning company, you benefit from our reliable results. By getting rid of the buildup, we relieve pressure in the pipe that may lead to cracks or bursting. For most households, we recommend annual preventive drain cleaning. Businesses benefit from drain cleaning once or twice each year.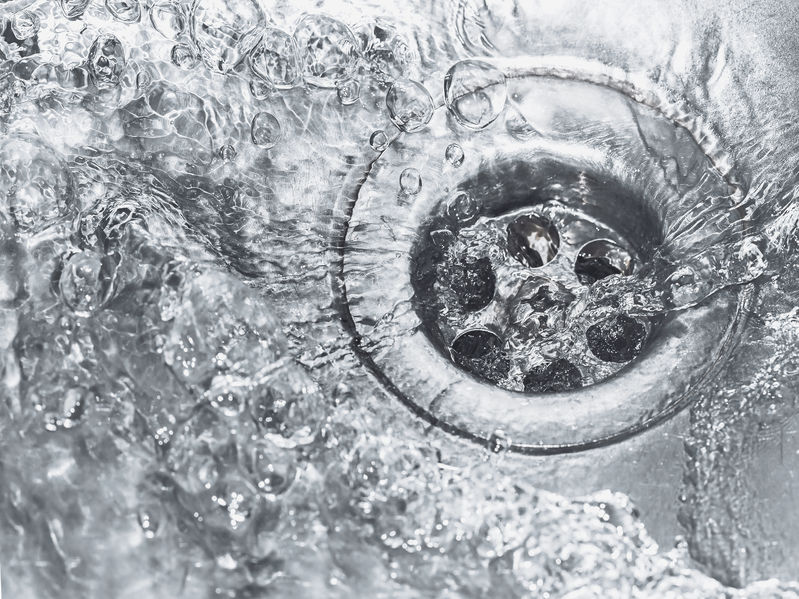 Signs You Need Drain Cleaning
If you notice any of the following signs, you need residential or commercial drain snaking or water jetting:
Slow drains
Strong drain odors
Bubbling or gurgling from drains
Back-up of wastewater or sewage
Leaky drain pipe
Standing water in the fixture
Soggy yard or pooled water in the basement
Accidents, improper use, and everyday activities contribute to a clogged drain. The most common causes of drain clogs we encounter are:
Grease and food debris
Hair, soap and toothpaste
Excess amounts of toilet paper
Solid waste
Flushing diapers, paper products or baby wipes
Tree root intrusion
Foreign or dropped objects
Mineral buildup
What to Expect
For severe issues, we start the process with a camera inspection. To perform water jetting, we attach a hose to an air pump. The pump pressurizes the water, which breaks apart clogs and forces debris through the pipe. For snaking, we attach the blade to a flexible cable. Our handheld controller allows us to navigate the blade through the pipe. The blade cuts through roots, limescale, solid waste, and other debris. Both types of drain cleaning services take up to two hours to complete.
Contact Us for Best Results
Our plumber in Stafford, VA, clears all types of clogs and debris from residential and commercial drains. Since 1984, we have served as the area's trusted drain cleaning provider. For more information or to schedule an appointment, call The Pipe Doctor Plumbing & Drain or fill out the form today.