Cured in Place Pipe Service
Cured in Place Pipe Services in Alexandria, VA, and Nearby Areas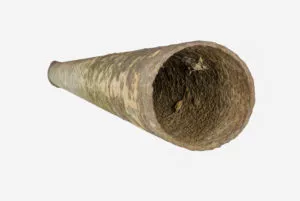 Here at The Pipe Doctor, we are always looking for ways that we can solve our customers' sewer problems without having to disrupt or inconvenience them. Once such way we do this is by offering CIPP (cured in place) pipe service, where we can fix and repair issues from within the plumbing without making a huge mess. This technique is easy and requires only a few small holes rather than a large excavation job. Get in touch with us for more information or to schedule an appointment at your residential or commercial property in Alexandria.
The Benefits of CIPP Lining
In the olden days, if you had a problem located deep within your sewer, the answer was to dig apart your yard until a plumber could reach the issue. There would be a big mess made, and you'd be left with the burden of having to pay to fix the landscaping afterwards. With the technological advances of our time, there is equipment now that allows us to locate and repair any damages all with little or no digging required. This means the job takes less time, costs less money, and overall involves less work.
Inspections for CIPP Pipes
We can inspect whatever is going on with your plumbing in Alexandria without having to dig a single hole. Our staff has sewer inspection cameras that we send into the plumbing line and feed it through until we locate where the issue is coming from. This provides us with a 360-degree view so we can assess the problem and come up with a plan for repairing it. It makes everything easy and allows us to get a complete understanding of the situation you are dealing with.
Cured In Place Sewer Pipe Liner
After we identify where all the cracks, leaks, and damaged areas are, we can move along to getting it repaired. We insert a cured in place pipe liner into your sewer and then inflate it to fit inside. Next, we inject epoxy resin in the interior that will work to seal the break, and we let that bond together. It creates a brand new surface, without the need to dig up anything or make a mess at all. The entire process only takes a few hours and your pipes will be working again as good as new.
Alexandria's CIPP Lining Experts
Whenever you are having problems with your plumbing, you may think that getting it fixed will be a hassle. But that is not the case when you hire The Pipe Doctor for cured in place pipe liner service. Our staff of professionals can solve all your worries and concerns in a quick and efficient manner. Give us a call today to learn more about CIPP pipes or to make an appointment to have your sewer line repaired, or any other plumbing services in Alexandria!