Pipe Descaling Service
Pipe Descaling Service in Alexandria, VA, and Nearby Areas
The Pipe Doctor Plumbing has a team of experts here to help make sure your property's sewage system stays in good condition. Over time, the extensive use of your plumbing will start to affect your pipes, with scale and sediment building up. If you think your waste system may need some attention, allow us to come out to your Alexandria property and descale the plumbing pipes. Our team will make sure that everything is clean and flowing and operating well, so you don't have to worry about an issue arising.
Why Descaling Sewer Lines is Important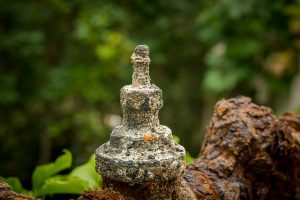 The constant waste, water, and chemicals that travel through the sewer system at your property can begin to buildup into a hard coating on the walls of pipes. Called "scale", this residue can make it harder for your plumbing to work well, because it blocks things from draining correctly. The buildup can also damage your pipes beyond repair, causing you to have to hire for repiping in Alexandria. However, hiring a professional like those on our staff to come out and perform services for descaling sewer lines can be a way to get rid of it and allow things to flow properly again.
Services for Descaling Cast Iron Pipes
Depending on the severity of how much deposit is built up, we can go about descaling cast iron pipes at your Alexandria property in a few different ways. Regardless of how much scale there is or how long it has been there, you can trust that the team at The Pipe Doctor Plumbing will do whatever is necessary to descale the plumbing pipes and get your system cleaned.
Sometimes heavy water pressure is enough to do the job, and we will use a high-powered hose to blast away at the sediment. In some of the more stubborn cases, we use special chemicals that are designed to remove the buildup that is stuck on the pipes.
Call Us to Descale Plumbing Pipes in Alexandria
Reach out to Alexandria's plumbing experts when you are looking for a professional to descale the cast iron pipes at your property. The Pipe Doctor Plumbing is available to come out and blast away the buildup along your septic lines so that everything stays in good operating condition. Call us or  schedule service online and we will be out soon, ready to start descaling your sewer lines!