Drain Cleaning
Effective Drain Cleaning in Fredericksburg, VA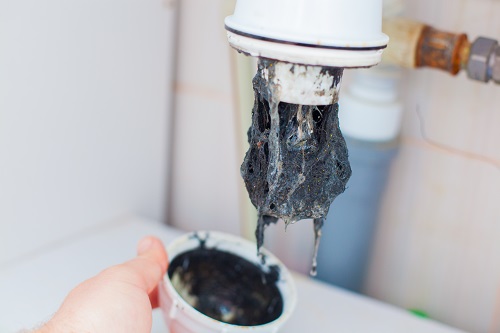 Clogged drains are frustrating and inconvenient; they can lead to additional problems with your plumbing system due to intense water pressure, like leaks. If your drains are constantly backing up or overflowing, The Pipe Doctor Plumbing & Drain can help through professional drain cleaning in Fredericksburg, VA. We have the training and equipment to effectively clean out your pipes, removing even the tiniest residue so that water flows smoothly.
The Main Benefits
Like any other system in your home, your drains need regular maintenance to function efficiently and reliably throughout the year. Professional drain snaking is an incredible way to address drainage issues and prolong the life of your pipes. It leaves your lines cleaner for an extended period and minimizes the chances the obstruction will return anytime soon.
What's more, a professional cleaning cannot damage your sewer and drain lines or harm the environment. The team at The Pipe Doctor can clean your pipes promptly, and all our services come at an affordable price. We address clogged drain issues for both maintenance and emergency services.
The Red Flags
In most cases, drain cleaning is not optional, as issues with your drain lines only worsen when left unaddressed for an extended period. For this reason, it's best to remain vigilant and deal with a problem as soon as you notice or suspect you have one. Contact a plumber in Fredericksburg, VA, if you're experiencing:
Slow-flowing drains
Multiple clogged drains
Persistent/ recurring clogs
Filthy odors
Low water pressure
Toilets or bathtubs backup when you use the sink
Gurgling or other sounds coming from the drains
The Common Causes
Although you should consider having your drains cleaned at least once a year, some things you do daily are likely to have you need professional drain cleaning services more regularly. These bad habits include:
Disposing of grease down the drains
Washing and rinsing hair or pet fur down drains
Using an excessive amount of toilet paper
Planting trees near your sewer line
Putting baby wipes, feminine products, cotton swabs, and other items down the drains
The Process
When you invite The Pipe Doctor team to clean your drains, we begin the process with a conversation. We'll listen to you, note down the drain damage signs you have been noticing, and formulate a personalized service. Once we create the plan, we'll perform a camera inspection to locate issues within your pipeline. Next, we'll fix the clog with our professional-grade hydro jetting equipment. This approach is safe and effective as it uses pressurized water to clear organic matter, such as hair, food scraps, soap scum, and more, while also tackling stubborn clogs like tree root infiltrations.
Schedule A Drain Cleaning Today
The Pipe Doctor is the local drain cleaning company to trust whenever you need a drain cleaning service. We're ready to meet the needs of our Northern Virginia clients with our fully stocked trucks and experienced plumbers. Contact us today to request an appointment.