Drain Cleaning
Thorough Drain Cleaning in Alexandria, VA, and Nearby Areas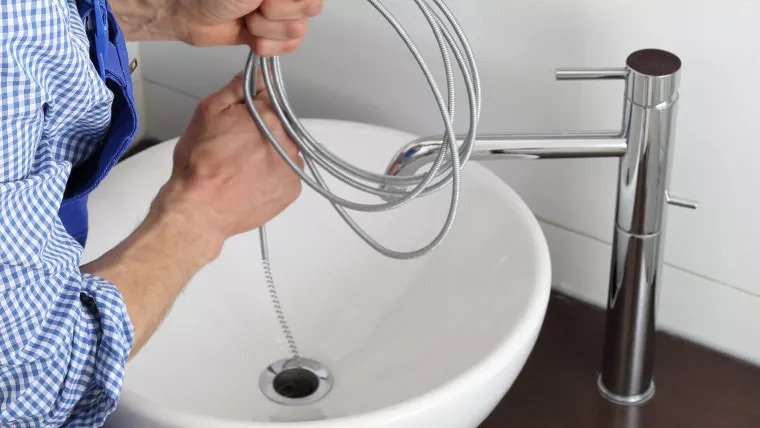 Clogged drains can quickly become a nightmare in an area like Alexandria, where the weather constantly fluctuates. Rapid temperature changes and cold weather during winter can easily damage residential plumbing.
That's why, at The Pipe Doctor Plumbing & Drain, we offer plumbing services seven days a week. It's also why we're known as the premier North Virginia clogged drain repair company. We specialize in drain cleaning in Alexandria, VA, and the surrounding areas.
Our prompt and efficient drain cleaning services, combined with our budget-friendly rates, set us apart from other plumbing companies in Alexandria. Ensuring that a plumbing contractor is always available to assist clients with emergencies is one of our top priorities.
Our technicians are trained and certified to troubleshoot most issues that arise with your residential plumbing system due to clogged drains.
From repairing clogged toilets and sinks to performing maintenance on clogged sewer drains, it's our mission to offer accurate solutions for a host of drain issues, regardless of the scope or challenging nature of the project. We serve clients in all of Fairfax County, VA, Arlington County, VA and Stafford County, VA, including:
Common Causes Of Clogged Drains
Drains oftentimes become clogged from regular use over the years. This often includes an accumulation of grease and other debris. Drains can also become clogged from items not meant to be flushed like disposable wipes. These materials don't dissolve well, which is what often results in clogs. It's also possible for various items, like a child's toy, to get stuck in drains. With disposals, larger or tougher food items can lead to clogged drains or backups.
Tree roots are another common clog source for underground drain lines. In this case, hydro jetting is often the most effective drain cleaning method. It's one by applying high-pressure water to affected drain lines. Hydro or water jetting can also be done proactively to prevent future issues with pipe scale and tree roots.
Unclogging Drains
As the best North Virginia drain cleaning company, we ensure our extensive inventory includes sophisticated video cameras and tools that allow for more accurate inspections and the repair and diagnosis of various components of residential plumbing systems.
We have the know-how, skills, and equipment to promptly get your drain functioning again.
Depending on the nature of the project, we'll decide which cleaning method is best to get your drains working properly. In most cases, the problem can be resolved by cabling, but if there's an excessive buildup in the drains, hydro jetting may be required to clean the drain thoroughly.
Clogged Drain Repair
Maintaining your home is a lifelong journey, and ensuring your plumbing system is functioning properly is always important. Ignoring clogged drains can lead to a buildup of debris, grease, and other objects that may obstruct water flow to your house.
Cleaning your drain when necessary can help you avert a variety of complications that could develop in your home.
At The Pipe Doctor, we urge homeowners not to wait for main line breakage before tackling drain system issues. Look for indicators regularly, such as water stains in the basement or sink area, cracks or mildew on the floor, or unpleasant smells or sounds coming from in-home fixtures.
Contact our friendly professional plumbers at (703) 388-6529 or (540) 424-9497 for drain cleaning in Alexandria or Fredericksburg, VA.
---
Frequently Asked Questions About Drain Cleaning
---
How Can Homeowners Prevent Drains From Clogging?
Watching what you flush can keep your drains running freely. You should never flush paper towels, baby wipes (even so-called "flushable" wipes), grease, oil, diapers, sanitary products, or other garbage. This waste can get stuck in your pipes and form a dam that can cause significant backups.
Have Your Drains Cleaned By The Experts Today
Is it time to clean the drains in your Alexandria or Fredericksburg home? Contact the plumbing professionals at The Pipe Doctor right away. We'll schedule an appointment to inspect and clean your drains so they won't back up and ruin your day. We offer: