Sewer Repair
The Top Team for Sewer Repair in Fredericksburg, VA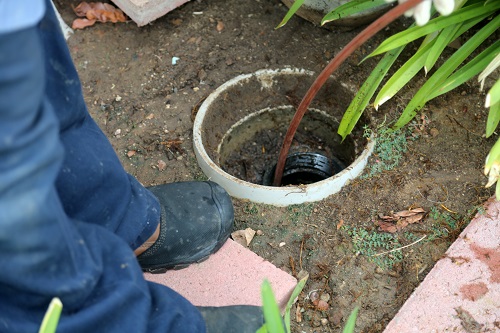 Sewer problems can strike anytime. When they do, you need to act quickly to prevent extensive damage to your property. If your sewer line no longer works as it used to, reach out to the pros at The Pipe Doctor Plumbing & Drain for sewer repair in Fredericksburg, VA.
We'll arrive at your home quickly, assess your sewer line, and make professional sewer pipe repair to make it work correctly again. We have been serving all of Fairfax County, Arlington County, and Stafford County since 1984, so you can count on us to deliver results that will stand the test of time.
How Professionals Benefit You With Repair Services
Professional sewer line repair helps prevent problems from becoming worse. In addition, it ensures the work meets industry standards and local regulations and eventually saves you time and money by lowering the risk of related damage to your home from sewer backups and toilet overflows. Our sewer services prevent filthy odors from emanating into your home and extend the productive life of your pipes.
Main Causes of Sewer Line Failure
Sewer lines are built to last for many years. But like other systems around your home that experience constant use, sewer pipes break over time and require the expertise of a plumber in Fredericksburg, VA. The common causes of sewer line failure include:
Tree roots
Over time, roots in search of water and nutrients can find their way into small cracks in the sewer line, causing the pipe to break.
Blockage
Clogs are among the top causes of sewer line failure. Obstructed lines can lead to slow drains and sewer backups. Disposing of hair, grease, wet pipes, and other items down the drains can create stoppages in your drains over time.
Age-related deterioration
Over time, pipes become corroded and cracked, which causes them to leak and eventually collapse. If you live in an old home or looking to buy one, it's best to have a home inspection performed to know what type of pipes your property has. Outdated cast iron pipes are likely to fail.
Ground settlement
When the ground around your sewer line settles, the pipe can sink and form a slope in the wrong direction.
Signs You Need Our Repair Services
When your sewer line develops a problem, it'll show a few tell-tale signs. As soon as you spot any of the following issues, contact us to provide sewer repair services:
Nasty odors coming from the drains
Drains empty slower than usual
Pooling water in the yard
Lush patches in the lawn
Gurgling or other strange sounds coming from the drains
Recurring clogs
Wastewater backups
How Sewer Repairs Work
When you choose The Pipe Doctor team for sewer line replacement or repair, we come with everything required to complete the job on time. We take care of all inspection and permit scheduling.
Our sewer repair process usually begins with an initial sewer camera inspection. We use a specially designed camera to examine the affected pipe thoroughly. The inspection results help us determine the state of your pipes and the most appropriate repair method.
Fixing sewer lines can mean performing trenchless sewer repair to fix the affected section in a way that keeps the original pipe in place. But if the damage is extensive, we may recommend a complete replacement. Regardless of what ends up being the best solution to your sewer problems, you can expect a fully functional sewer line once we're done. We keep disruptions to a minimum while working on your property and clean up the working site before leaving.
Look No Further Than Our Team
For additional information about sewer repair or to set up an appointment, contact us at The Pipe Doctor today.