Water Heater Repair
Highly Reliable Water Heater Repair in Fredericksburg, VA
Today, most people have become accustomed to having hot water accessible at all times. They rely on water heaters to run the dishwasher, do laundry, cook, shower, and more. A broken water heater can quickly disrupt your daily routine. And besides the fact that it prevents you from doing simple tasks like showering, fixing it can quickly burn a hole in your wallet. Luckily, the professionals at The Pipe Doctor Plumbing & Drain provide professional and affordable water heater repair in Fredericksburg, VA.
We are always sure to meet industry standards and local and state codes. Regardless of the brand or make of the water heater you may have, we'll offer the solutions you need to restore your household's hot water supply. Ask a plumber in Fredericksburg, VA, from our team for more details.
Common Causes of System Issues
Water heater problems can occur for several reasons, from a mechanical issue in the heater to an external influence. Internal rust, excessive water pressure, wrong size heater, and old age are some reasons your water heater may fail. Fortunately, water heater issues are no match for our team. We're skilled and experienced at diagnosing and addressing any water heater-related problem, including:
Corrosion and mineral buildup in the unit
Water pressure issues
Burner and pilot light issues
Exhaust blockages
Ignition failures
Faulty thermostat
Defective dip tube
Damaged pressure relief valve
Importance of Professional Services
If you're diligent about repair, you'll be less likely to need water heater replacement sooner than what is typical- about 10-15 years for traditional units and 20 years for tankless models. Professional repair services also help ensure you'll have the hot water you need for laundry, dishes, cooking, bathing, and other daily tasks. In addition, it minimizes the risk of damage to your floors and other parts of your property.
Watch Out For These Signs
Although seeing the warning signs of water heater problems doesn't necessarily mean it's time for another water heater installation, it's still imperative to address anything out of the ordinary as soon as possible. Pay attention to:
No hot water
Insufficient hot water
Uneven water temperatures
Rust-colored water
Unusual sounds coming from the tank
High energy bills
Leaks near or around the tank
Bad-tasting water
Maintenance Benefits
At The Pipe Doctor Plumbing & Drain, we understand that water heater problems occur when you least expect them and are out of your control. However, regular water heater maintenance can help keep your unit in prime condition and ensure it runs smoothly for years.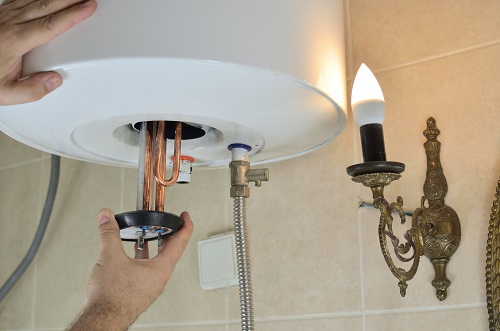 Other benefits include:
Improved energy efficiency
Extended system lifespan
Reduced need for repairs
Monthly energy cost savings
Early detection of problems
Warranty protection
Contact Our Team Today
Whether you have a tank-based or a tankless water heater, we've got you covered with our emergency service. Call us or complete the online form to learn more about our water repair services or schedule an appointment.