Drain Cleaning
Top-Notch Drain Cleaning in Arlington, VA
Owning a home that's facing plumbing issues can cause frustrations and affect your daily routine. If the problems stem from your drains, then this can make your family uncomfortable and sick. Sewer lines need proper and consistent care to function correctly, so if you notice any signs of clog issues, you need drain cleaning in Arlington, VA, fast.
The Pipe Doctor Plumbing & Drain is Arlington's leading drain cleaning company. We go the extra mile to restore your plumbing system to its best working condition. Contact us today for any sign of clogs.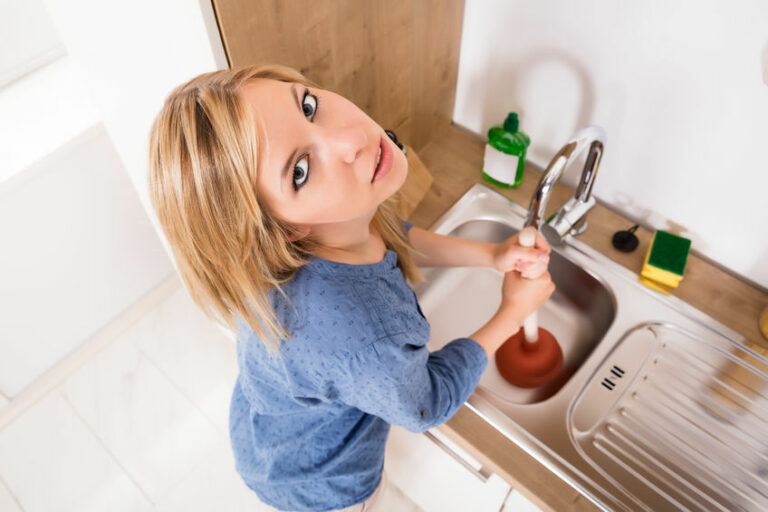 How to Tell If You Need Drain Cleaning Services
When your drains or pipes become clogged, they give off several indications that they need attention. If you notice any of the following signs, contact a professional plumber in Arlington, VA, right away:
Slow drainage
Pest infestation
Gurgling noises
Water backups
Standing water near the drains
Wet or greener patches in the yard
Bad odors coming from the drains
High water bills
Frequent clogging
Professional drain cleaning services keep your drains running efficiently. Regularly scheduled cleanings help prevent future sewer line problems and protect your property from extensive water damage. Additionally, it helps stop backups and unsanitary concerns that can cause health problems, such as skin rashes. When you invest in routine drain cleaning, you'll notice improved water flow throughout your home and a better-smelling home.
Also, your pipes will last longer, and you'll prevent leaks from developing. By making sure there is no clogged drain, your water will remain clean and safe to bathe in, drink, cook, and more.
Common Causes of Clogs
One of the best ways to avoid clogged drains is to learn the most common causes of clogs. Buildup commonly occurs when dirt, minerals, and other debris get deposited into your sewer line. Grease, oil, and food scraps often clog kitchen drains. Products like face wipes, paper towels, cotton swabs, and tampons can also cause clogs over time. They tend to absorb water, restricting water flow. Moreover, your bathroom drains can become clogged when hair and residue from body wash, soap, and shampoo accumulate over time.
Our Drain Cleaning Process
Our experts will come to your home and assess the condition of your drains and the severity of the clog. We have professional-grade equipment to access even the deepest stoppages. Once we locate the clog, we'll determine the most appropriate cleaning method. Drain snaking is the method we frequently use, mainly if the main goal is to clear away small debris and restore water flow quickly. Our professional-grade augers are gentle on porcelain surfaces like toilets but tough on substances clogging your drains.
If you're dealing with tough pipe blockages, such as mineral buildup and tree roots, our team will use hydro jetting to restore normal flow. This eco-friendly cleaning method uses pressurized water to clean the interior surfaces of the pipe. The debris then gets washed down the pipeline and flushed from your plumbing.
Contact The Pipe Doctor Today
Whether you're facing a drain emergency or want to get started on a routine drain cleaning schedule, The Pipe Doctor Plumbing & Drain is the local expert to trust. Contact us today to learn more about our services or schedule an appointment.