Water Heater Repair
Reliable Water Heater Repair in Falls Church, VA
Home and business owners count on a properly functioning water heater for countless essential activities. From washing your hands to cooking, you need an ample supply of hot water. When your water heater malfunctions, look no further than The Pipe Doctor Plumbing & Drain for high-quality water heater repair in Falls Church, VA.
We have nearly 40 years of experience and offer a full range of services. Our plumbers work on all types of water heaters, including tankless and conventional storage tank units. We repair both gas and electric water heating systems of any age. Our prompt arrival, expert troubleshooting, and courteous service make us the trusted plumber in Falls Church, VA, and beyond.
Common Water Heater Problems and Their Causes
Most of the time, tankless and conventional water heaters operate with minimal issues. However, age-related wear and tear, skipping routine maintenance, hard water, and misuse of the water heater may cause problems. Some of the most common issues we encounter are:
Failed heating element
Corroded tank
Sediment buildup in tank or on heating element
Thermostat failure
Cracked seal
Rusted valve
Gas supply line malfunction
Damaged wiring or controls
Importance of Professional Water Heater Services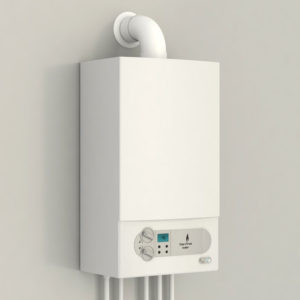 Water heaters connect to your plumbing, electrical, and natural gas systems. Professional repair of your water heater prioritizes safety when working around these hazards. Working on your conventional or tankless water heater promptly also prevents any additional water damage to your home or business. Our plumbers accurately diagnose the problem, select the most effective repair method and get the work done correctly the first time. We stand behind our repair services and don't rest until you're fully satisfied with us.
Signs Repair or Replacement Are Necessary
If you notice any of the following signs, your home or business may need a water heater installation or repair:
Inconsistent water temperature
Cloudy or discolored water
Visible debris in hot water
Foul-smelling hot water
No hot water
Hot water runs out quickly
Leaking water tank
Tripped breaker to water heater
Carbon monoxide near the gas water heater
Benefits of Regular Water Heater Maintenance
When you choose our team for your water heater maintenance, you can rest assured that every part of the unit will undergo a thorough inspection. Our maintenance services identify worn parts and provide an opportunity to replace them before they fail, which reduces the chance of an unexpected problem. Well-maintained water heaters operate more efficiently and provide a consistent supply of hot water. They also last longer and require fewer repairs.
Schedule Your Water Heater Services With Our Team
To make an appointment for a water heater replacement, repair, or maintenance services with our plumbers, contact us at The Pipe Doctor Plumbing & Drain today. Call us or fill out the form for an appointment.