Well Pump Repair & Installation
Well Pump Repair & Installation in Alexandria, VA, and Nearby Areas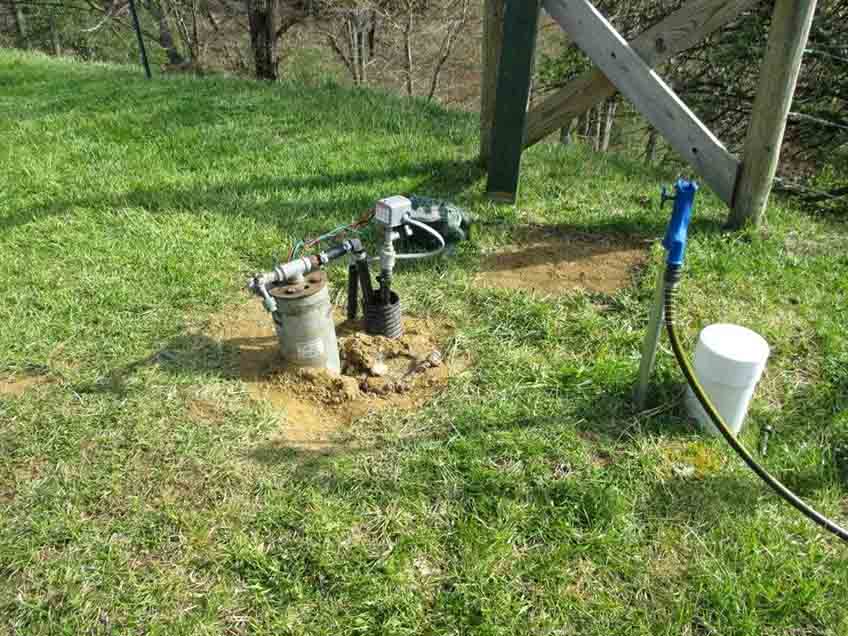 Just like how your heart is responsible for pumping blood to the rest of your body, your well pumps responsible for pumping water to the rest of your home. Your home's well pumps needs regular maintenance – just like your heart needs to be taken care of – so that it doesn't malfunction.
If your home's well pump is not serviced somewhat regularly then you put it at risk of malfunctioning or simply ceasing to work altogether. You don't want this to happen to you, especially at the most unexpected and inconvenient times.
Well Pump Repairs in Alexandria
You don't want to be caught in the middle of a shower when your well pump simply decides to give up on you!
At The Pipe Doctor, one of our top priorities is making sure that your home's plumbing never leaves you without water; so this is why we provide the most comprehensive and affordable well pump servicing in Alexandria.
All certified plumbing technicians at The Pipe Doctor are experts at not only providing regular maintenance for residential well pumps; they are also able to provide emergency maintenance, as well as preventative maintenance on your home's well pump.
Some of the most common well pump issues that we handle include:
Limited water supply or drought
Incompatible sizing between the well and the pump
Incorrect placement of the well pump
Problems with the well pump and the power supply
Our certified plumbers are the best at what they do and they have years of firsthand experience providing maintenance for a wide selection of well pumps and wells in Alexandria!
Our clients choose us for:
Our direct and honest communication
Our high-quality workmanship and equipment
Our upfront pricing model
Our respectable and pleasant plumbing professionals
Our emergency plumbing services
Let 'The Pipe Doctor' Service Your Well Pumps
Small or large, the size of your home's plumbing problems doesn't matter to our certified plumbing professionals. Every single job and every one of our clients are equally important to us.
Having a broken well pump can be extremely frustrating to deal with, especially when it happens at the most inconvenient times.
Don't let problems with your well pump hold you back! Our certified plumbers are not only proficient at what they do, they are also fast and reliable as well.
Is the water pressure on your property low? Are you simply not having any water at all in your pipes? The problem could lie with your well pump; don't delay, contact The Pipe Doctor today and let us get your home back to the way it should be! Click here to contact The Pipe Doctor online now!