Sewer Repair
Efficient Sewer Repair in Alexandria, VA, and the Surrounding Areas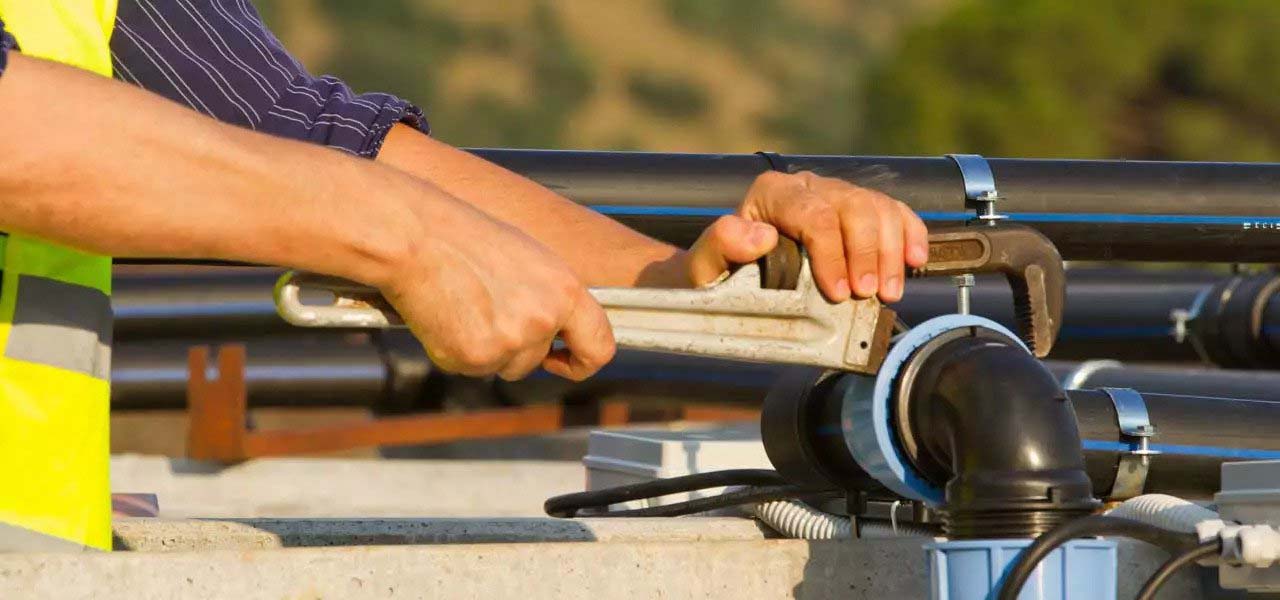 Your sewer lines are vital to the sanitation of your home. If you ignore problems, they can get worse, leaving you with serious issues. The Pipe Doctor Plumbing & Drain is the Alexandria area's expert at sewer services, including sewer line repair. If you need assistance with sewer repair in Alexandria, VA, or nearby areas, you can trust our team to get the job done right.
Common Causes of Sewer Line Repair
Your sewer lines can be damaged for a variety of reasons. It's not uncommon to see sewer line damage due to:
Sewage backups
Clogged pipes
Pipe leakages
Pipes that break
Tree root intrusions
Old, worn-out pipes
If your drains are moving more slowly, it may be due to a problem with your sewer line. If you have sewage backing up into your home, there's no doubt you'll need to schedule sewer repair services immediately. We serve all of Fairfax, County, Arlington County, and Stafford County, VA:
Pros & Cons of DIY Repair vs. Professional Repair
If you're considering sewer line repair, contact a qualified professional. While one of the pros of trying to do it yourself may be saving money, you can actually be at high risk for sewer line damage with a DIY repair. Hiring a professional to repair the sewer line may be more cost-effective in the long run.
One of the cons of DIY sewer pipe repair is that you don't have the right tools. While you could dig into your yard to repair the line or send a snake down it to get clogs close to the home, most problems require specialized tools. Working with a professional means you have access to those tools.
Don't put your sewer line at risk. Contact The Pipe Doctor for sewer line repair from qualified plumbing professionals.
Why Choose The Pipe Doctor for Sewer Line Repair?
When your sewer lines need repair, you need a qualified professional on the job. The Pipe Doctor has a team of plumbers ready to get the sewer line repaired, so you can enjoy fully functional sewer lines again.
We have the advanced equipment and technology you need, combined with the experience you want to repair your sewer while successfully protecting your home.
Contact The Pipe Doctor to learn more about our services.
Difference between Sewer Repair vs Trenchless Repair
When you call on a plumber in Alexandria, VA, from The Pipe Doctor, there are several options to consider with sewer repair. One of the more appealing ones is our dig-free approach to sewer repair. It's a cost-effective way to save time and money while still getting a fully restored sewer line.
Unlike traditional sewer repair, trenchless sewer repair eliminates the need to dig up and replace the affected sewer line. Instead, you'll get a like-new sewer line with restoration that's done from the inside of the existing sewer line. An epoxy resin coating is applied with a liner in a way that creates a like-new inside surface. You're basically getting a new pipe within the existing one.
Avoiding traditional sewer line replacement also eliminates the need to restore your landscape. Also, unlike traditional sewer repair, we won't need to bring heavy machinery onto your property. Additionally, we do the work with a smaller crew, which further reduces costs. What's more, you'll get results that last for several decades.
---
FAQs About Sewer Line Repair
Does homeowners insurance cover sewer line repair?
Homeowners insurance policies cover sewer damage if a named peril, like a massive storm, caused the damage. Normal wear and tear or tree root infiltration are not covered.
What do I do with roots in my sewer line?
Plant root intrusion is a common problem with sewer lines. Calling a professional to clear the line is the best way to deal with this problem. You can also talk to the plumber about how to prevent the roots from growing back.
Can I do my own sewer line repair?
DIY sewer line repair is not recommended. Too many things can go wrong if you don't have the right tools, and most homeowners can't reach problems deep in the sewer line.
---
Contact Our Team for Prompt Repairs
Get in touch with The Pipe Doctor Plumbing & Drain to benefit from our range of sewer-related services. Call us or fill out the form to schedule an appointment for: