Drain Cleaning
Thorough Drain Cleaning in Falls Church, VA
Clogged drains are among the common plumbing issues homeowners face. And although quick-fix solutions such as plunging may work in the short term, the best way to address the problem for good is to stop it at the source. Thus, you'll have to call a professional for a drain cleaning in Falls Church, VA.
The Pipe Doctor Plumbing & Drain is a full-service plumbing company specializing in drain cleaning services. Our highly trained and fully licensed plumbers use safe and effective cleaning techniques to reinstate normal flow and reduce the risk of costly drain problems.
What to Expect
When you contact The Pipe Doctor for drain cleaning, our seasoned plumbers will quickly visit your home or office and perform a thorough inspection. If we determine your pipes are steady enough to withstand hydro jetting, we'll insert our advanced hose into your pipes and pump highly pressurized water into your lines to scour away any debris. We carefully control the water pressure to ensure no pipe damage occurs.
If the clog is relatively minor, we perform drain snaking to break it up and force it to travel through your sewer line. We insert a long, slender auger into your drains and rotate it at high speeds to tear at the debris blocking your pipes and restore normal water flow.
Top Benefits of Drain Cleaning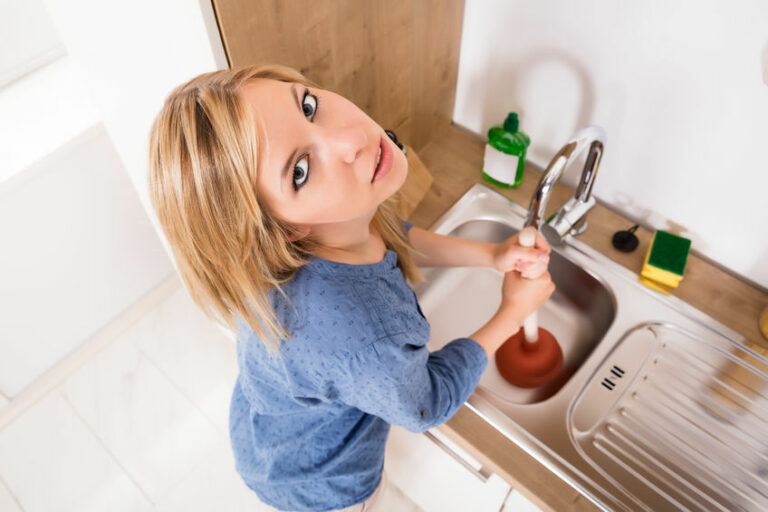 The of the most recognizable benefits of cleaning your drains is that they'll drain more efficiently than before. A thoroughly cleaned drain will be less likely to back up or overflow. Drain cleaning courtesy of a licensed plumber in Falls Church, VA, can also help prevent problems such as leaks from developing in the first place. In return, this will prolong the life of your pipes, so you won't have to incur the cost of gutting your home to replace all your current drains. And though you may associate your toilets with filthy odors, failure to clean your drains can promote the buildup of bacteria and mold, which can generate unpleasant odors in your home.
Signs to Watch Out For
Sewer backup is one of the most apparent signs you need to have your drains cleaned. Nonetheless, there are other signs that can imply you have a clogged drain that needs to be cleared, including:
Gurgling, bubbling, or other sounds coming from the drains
Foul odors around your home
Water goes down in one drain and backs up in a different one
Puddles of water near a shower, toilet, tub, sink, or laundry area
Increased pest problem
Slow-flowing drains
High water bills
How You End Up With Clogged Drains
You may need our drain cleaning company to clean your drains for many reasons. One possibility is the gradual, steady accumulation of debris that finds its way into your drains until a massive clog forms. In addition, this problem may be caused by grease or food waste accumulation, tree roots invading your pipes, small objects going down your drains accidentally, or flushing the wrong items, such as diapers, feminine products, and cotton swabs.
Reach Out To Our Team Today to Address Clog Issues
Contact The Pipe Doctor Plumbing & Drain today to schedule your appointment for professional drain cleaning in the Falls Church area. Call our team or fill out the form to get in touch with us.