Descaling Plumbing Pipes in Annandale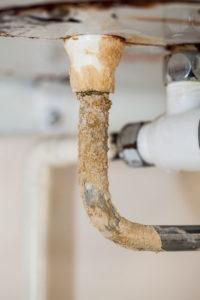 Any issues with how your plumbing operates could be caused by dirty and blocked up pipes. Here at The Pipe Doctor Plumbing, we offer pipe descaling services in Annandale to help get everything cleaned and cleared out so that water and waste can flow properly throughout your property. If you suspect a problem deep within your lines, reach out to the team of plumbing professionals on our staff to schedule a time for us to come out and perform descaling on your sewer pipes.
Why to Descale Plumbing Pipes
The extensive use that plumbing systems receive and all the liquids, solids, and chemicals that travel through it can lead to a hard coating building up on the inside of sewer pipes. These tough residues that stick to the walls can damage plumbing components and will eventually clog up and block your pipes, which could cause a flood or backup. We descale plumbing pipes in Annandale to catch issues before they get to the point of needing repairs or you having to replace pipes.
Annandale Pipe Descaling Service
We have been in business for over 30 years, and in that time our plumbers have seen it all and dealt with all kinds of scenarios when descaling sewer pipes. No matter if there is just a small amount of buildup or if you need a heavy duty cleaning at your place in Annandale, we know how to descale pipes and get things completed cleared out.
Between blasting the walls with high-pressured water and using industry-grade chemicals, we will work to get all the scale and sediment out of your plumbing. We will start by assessing the situation using our sewer scope technology, and once we know how severe the issue is, we can choose a method to descale the plumbing pipes.
We Can Descale Plumbing Pipes in Annandale!
Get in contact with The Pipe Doctor Plumbing to have our Annandale plumbing experts clear out your system by performing pipe descaling. We bring the experience we have gained in our 33+ years in business to each and every job we do, so you can trust that when you hire us, everything is done professionally and your plumbing will be returned to good conditions. Call us to schedule an appointment to have your sewer pipes descaled.