Drain Cleaning in Annadale
For assistance with a drainage issue in Annadale, you can count on the experts at The Pipe Doctor. Our plumbers are available to unclog drains and do any sewer and drain cleaning at your property to get things flowing properly. Even if it is the middle of the night that you need help, we will answer your call, so dial our number as soon as you realize you need service.
Here to Your Unclog Drains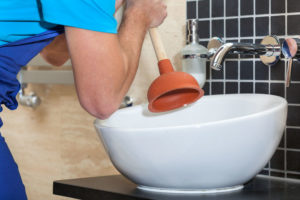 Local property owners have been counting on our plumbing staff to come to their aid for over 30 years. We offer drain cleaning services for clogs of all sizes and consistencies, so regardless of what is stuck in there, you can have faith we can handle it. Our plumbers in Annadale use expert equipment to examine issues and come up with a plan for how we can unclog your drains and get it out.
When to Call for Drain Cleaning
If any of the following are happening at your place in Annadale, you should reach out to us for drain cleaning service. They are indications of an issue within your plumbing that will only get worse until you have the drain unclogged and cleared out.
Water draining slowly or not draining at all from the sink, shower, or tub
Water puddles forming near drains
Noises after using the dishwasher or washing machine
Toilet water bubbling when the sink is turned on
Bad odor coming from the plumbing system
Sewer and Drain Cleaning, 24/7
We understand that if you need drain cleaning, you don't want to wait. While some companies might not get back to you until the morning, we will answer your call no matter what time it is. Whether it is noon or midnight, our plumbers can come out fast and unclog your drains so that you are not long inconvenienced. Offering 24-hour services is just one way we try to prove ourselves as the premier sewer and drain cleaning company in the Annadale area.
Annadale's Top Source for Drain Cleaning
You can trust in the ability of the sewer and drain cleaning specialists at The Pipe Doctor to remediate even the toughest blockages. If you find that things aren't flowing or draining right at your home or business reach out to one of our professional plumbers in Annadale, and we can be there soon to help.