Drain Cleaning in Vienna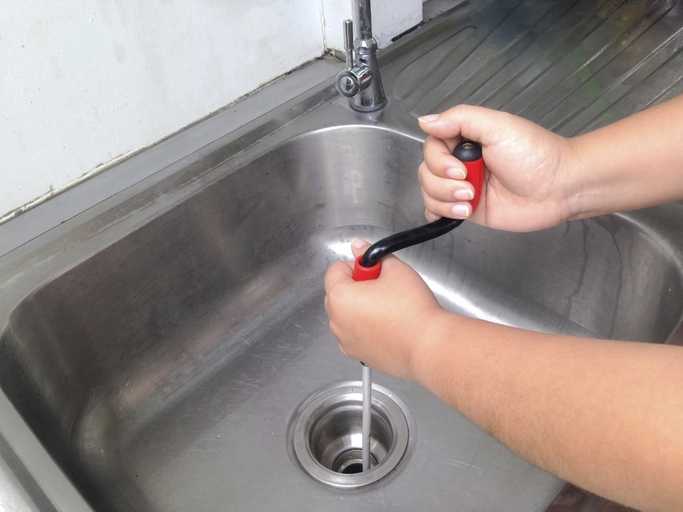 Are you having issues with how things are draining at your property in Vienna? The team of specialists at The Pipe Doctor would be happy to help unclog whatever is stuck in your sink, toilet, shower, or tub that is causing you trouble. We work around the clock to help our customers with even the most stubborn plumbing problems, so no matter what time it is you can count on us to answer the phone and come to your aid. Call us now to schedule an appointment for drain cleaning service!
Do You Need Drain Cleaning?
There are a few indications of something being wrong with your drainage system that should prompt you to have it checked out by a professional. The first is the obvious – water pooling in the sink, shower, or tub, or a toilet being backed up and not flushing. But other signs you need drain cleaning done include a bad odor or strange sounds coming from it, or if the toilet bubbles when you use the sink. If any of these are happening at your place, call us for help.
Unclogging Drains in Vienna
You can place your confidence in our team when you need drain cleaning done. We have many years in business and have unclogged and cleared out the plumbing at homes and businesses in Vienna. We have professional tools and equipment that are designed to handle blockages of all shapes, sizes, and consistencies. Let our experts be the ones to handle everything properly and in a professional manner.
24/7 Drain Cleaning Service
We know that dealing with a clog can be quite the hassle and inconvenience. However, when you hire us for drain cleaning, it doesn't have to be! The staff here is available 24 hours a day, 7 days a week to come out to your place in Vienna and get it taken care of. Our team offers quick response times and gets to work right away clearing out the obstacle and getting things back to normal so everything can flow freely again.
Vienna's Source for Drain Cleaning
The Pipe Doctor is here to help whenever you are having issues with your drains in Vienna. Our plumbers are extensively trained on how to best clear out blockages with minimal inconvenience to you. We are standing by waiting to answer your call for assistance 24/7, so reach out to us as soon as you need aid!