Sewer Line Camera Inspections in Fredericksburg, VA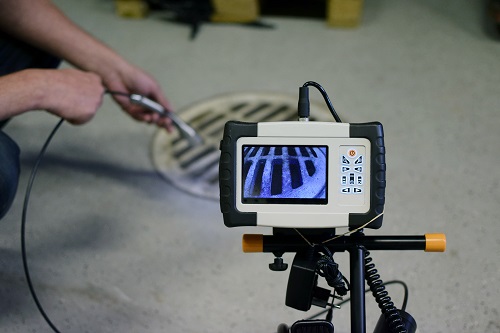 At Pipe Doctor Plumbing & Drain, we rely on valuable tools to provide our customers in and around Fredericksburg with the best plumbing services possible. If you notice a slow-draining sink, an overflowing toilet, or a foul odor, we can help. Our sewer camera services allow us to find the source of the problem and address it.
With our advanced sewer camera services, a licensed plumber can identify a host of issues, including corroded pipes, broken sections of pipe, misaligned pipes, punctured pipes, and even root intrusion. We take immense pride in providing our customers with accurate information using this noninvasive and cost-saving solution.
As part of our inspection, we use a state-of-the-art camera to look at your home's sewer lines. While carefully guiding the camera to different areas, the plumber watches a monitor to look for problems.
Standing Apart from the Northern VA Competition
What makes Pipe Doctor Plumbing & Drain unique from the competition is that we remain transparent at all times. Although our professional sewer camera services can detect multiple problems, this method cannot identify a leak. However, as experts with years of experience, we offer additional solutions for that and other issues.
For pinpointing some drainage or stoppage issues belowground, our camera inspection works incredibly well. Gravity is what helps pipes function properly, but when clogged with debris, waste, or roots or when pipes have damage, water cannot flow as it should. The result is either a slow-draining sink or overflowing toilet.
With our inspection services, we can also detect the type of sewer system you have, whether cast iron or PVC. Our camera is so accurate, the plumber can even hone in on the various types of connections used, whether tees, elbows, or something different.
Avoid Unnecessary Repairs
Although our sewer camera services provide many benefits, one, in particular, stands out: You avoid paying the high cost for unnecessary plumbing services. In some instances, the fix is relatively easy. When we use the camera to perform an inspection, there is an excellent chance that we can save you money.
At Pipe Doctor Plumbing & Drain, a professionally trained and licensed professional relies on high-resolution video to look at each section of the sewer pipes. Because we use extremely flexible and waterproof cameras, the plumber can maneuver the scope through all the various twists and turns to perform a thorough inspection.
Along with using the video feed in real time to assess and diagnose a problem, we can save it for future use. That way, if you experience another problem with the sewer at some point, we have a reference in the form of a video to show what was uncovered and repaired.
Your Most Trusted Source in Fredericksburg
Whether dealing with damaged pipes, obstructed sewer lines, or natural wear and tear, The Pipe Doctor Plumbing & Drain provides customers in and around Fredericksburg with professional sewer camera services. For more information, you can visit our website or call to speak with a professional plumber in Fredericksburg about your specific concerns.
Contact The Pipe Doctor about sewer camera inspections in Fredericksburg now!