Annadale Hydro Jetting
Do you have a complex clog that just won't move? Have you worked through many solutions only to have the same clog come back again? If any of these are true for you, then it may be time to try hydro jetting.
Contact us at The Pipe Doctor if you have questions about hydro jetting in Annadale or if you want to schedule this service in your home. We'll make sure that hydro jetting is right for you, then find a convenient time to come perform your drain cleaning. Before long, your pipe cleaning or sewer jetting will be complete and you won't have to worry about a clog anymore.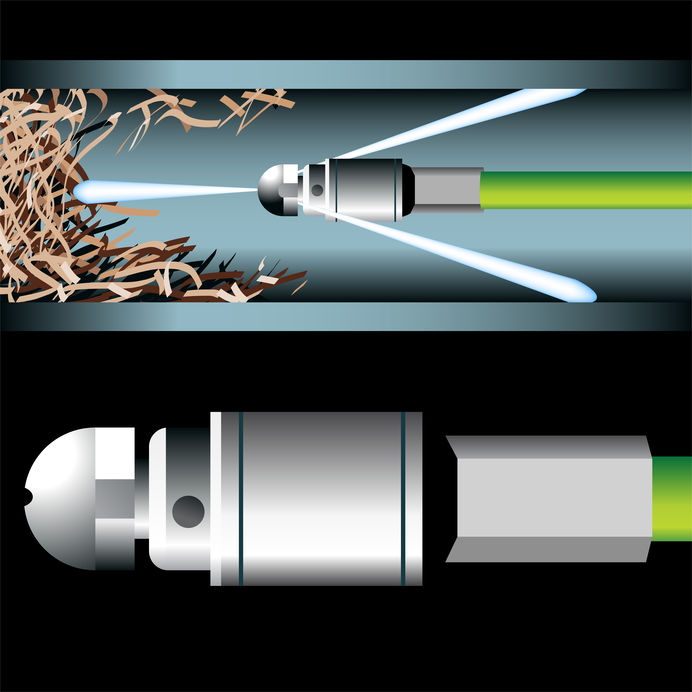 What is Hydro Jetting?
Hydro jetting involves using specialized equipment to shoot pressurized streams of water into your pipes and/or sewer lines. Your plumber is trained to use this equipment and can break up a variety of clogs. Hydro jetting can handle everything from tree roots that clog your sewer lines to grease buildup in your pipes.
Why Choose Hydro Jetting?
We recommend hydro jetting when you need to deal with a stubborn clog or a sewer clog. It's more efficient and effective than using a drain cleaning snake or sewer rod and we can perform the service without having to dig up your yard. This saves time and money, not to mention the energy that it takes to redo your whole front yard!
We recommend having professionals come in to do your hydro jetting or sewer jetting. Most pressure washers don't up enough water pressure to be effective. If you do have the technology to get the water pressure up, you likely don't have the fixtures and attachments we have that allow us to direct the stream of water toward your clog. If you try to use your pressure washer anyway, you can end up with even more damage to your plumbing system!
Our Hydro Jetting Process
Call us about hydro jetting today. We'll send an expert out to talk to you and make sure that this technique is the best for your situation. We may send a camera down your pipe or your sewer line to get more data.
If hydro jetting in Annadale is right for you, we'll schedule a time for your pipe cleaning. Our plumbers will get rid of your clog and test your drains to make sure they are functioning just the way you need them to. We won't leave until everything is flowing well again!
Don't put off dealing with a difficult clog! Call The Pipe Doctor to get the help you need today