Hydro Jetting in Great Falls
Fast, Effective Service in Great Falls
Clogs can slow your drains and damage your pipes. At The Pipe Doctor Plumbing & Drain, our hydro jetting specialists understand the importance of clear drains, and we work quickly to clear obstructions from within your pipes. Our specialists have completed advanced training that allows us to quickly, effectively, and safely unclog your pipes in Great Falls!
Contact The Pipe Doctor to learn more about our hydro jetting services and schedule an appointment in Great Falls or surrounding communities.
What Is Hydro Jetting?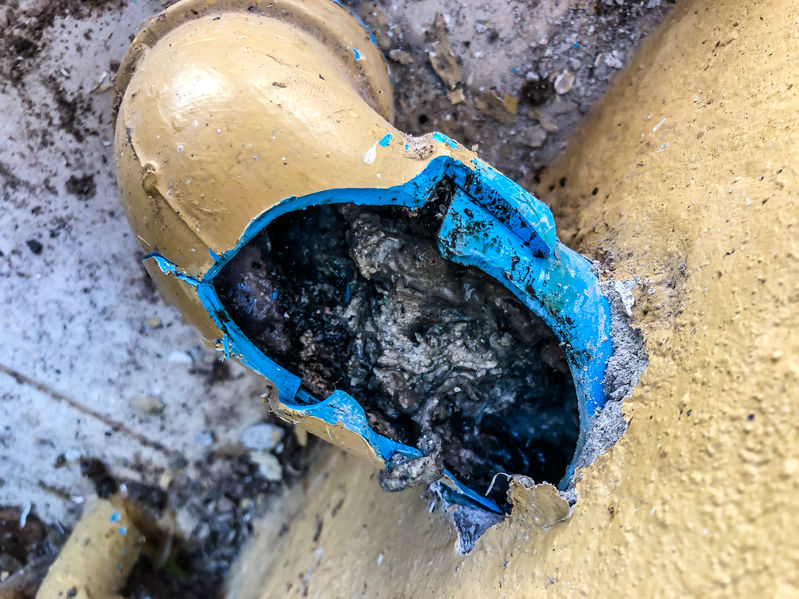 Hydro jetting effectively removes clogs from your plumbing system. The process involves shooting a highly concentrated stream of pressurized water deep into your pipes. During the procedure, the plumber regulates the water pressure and aims the stream to remove the clog and thoroughly clean the pipe.
When performed correctly, the process will clear the clog while reducing the risk of future clogs. Hydro jetting can effectively remove scale, grease, and even tree roots from your pipes.
This technique is safe for residential and commercial plumbing systems as long as the plumbing system isn't already damaged and the pipe is in good condition. Before performing the procedure, our certified plumbing specialists will always inspect your lines. This precaution minimizes the risk of a potential pipe failure and is one of the many ways we protect your plumbing systems.
When Is Hydro Jetting Necessary?
Our plumbers will evaluate the clogs and the condition of your pipes to determine whether hydro jetting is appropriate and feasible. If the pipes are in good condition and hydro jetting will work effectively, we'll get started right away. In general, the following plumbing problems are effectively resolved by hydro jetting:
Sewer clogs: Hydro jetting is typically the easiest, fastest method for completing a deep drain cleaning without damaging your landscaping.
Complex or stubborn drain clogs: If we can't remove the drain clog with other methods, or if it's hard to reach, hydro jetting can resolve the problem quickly and effectively.
Outdoor clogs: Plumbing snakes and other clog removal methods use electricity in your outdoor drains. This is not recommended or ideal for many reasons. Hydro jetting allows us to remove outdoor clogs without the electrocution risk.
Scale buildup: If your pipes or sewer lines have scale built up inside, our hydro jetting solutions can blast away the scale so your pipes won't clog.
Contact The Pipe Doctor to schedule hydro jetting services in Great Falls or surrounding communities.
Depend on the Pipe Doctor To Keep Your Pipes Clean
The Pipe Doctor Plumbing & Drain has served clients throughout Northern Virginia for over 35 years. Our highly trained hydro jetting specialists and state-of-the-art technologies ensure your systems will be as clean as the day they were installed when the job is complete.
We guarantee you'll always enjoy professional advice, reliable solutions, and superior service when you trust our team to service your plumbing systems in Northern Virginia, Fredericksburg, Great Falls, and surrounding areas.
Contact The Pipe Doctor for fast and reliable hydro jetting services in Virginia.