Pipe Descaling Service in Springfield
If your plumbing is experiencing problems and you think it is in need of attention, call out The Pipe Doctor Plumbing. Our team of professional plumbers can perform pipe descaling to combat the effects of years of sediment building up, and in no time at all things will be back to normal for you. Call us to descale your plumbing pipes and get everything cleaned out and flowing again at your place in Springfield!
Why We Descale Plumbing Pipes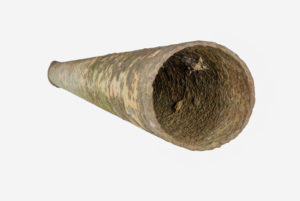 Your plumbing and septic lines have many kinds of liquids, solids, and chemicals going through them day in and day out. After some time, these substances can lead to sediment building up and coating on the inside of pipes, which can lead to clogs and backups or can damage the pipes themselves. You will start to notice that things are not flowing or draining as well at your property in Springfield.
Having a plumber do pipe descaling means they can get rid of the corrosion and reverse the negative effects it has been having on your system. We know how to descale pipes to prevent major issues from happening at your property in Springfield. If you wait too long to call for help, though, the problem may be past the point of being able to be solved through pipe descaling, and you may need to have part of your plumbing replaced.
Descaling Sewer Pipes in Springfield
Get in contact with us about your plumbing issues, and we can be there soon to get things back to normal. Our experts have all the necessary tools and equipment and know how to descale pipes completely so that all your concerns are washed away. We can typically take care of most issues in Springfield through using high-pressured water or chemical cleaners, and by the time we are finished, your plumbing system will be completely cleared out.
Springfield Experts for Descaling Sewer Pipes
Having pipe descaling done is part of the necessary maintenance to make sure your property's plumbing system works well. Call The Pipe Doctor Plumbing for reliable descaling services, and we can come out to your place in Springfield and get rid of.the sediment or corrosion that is stuck in your pipes. Reach out to us today for professional assistance!