Expert Sewer Services in Annadale
The Pipe Doctor Plumbing offers sewer cleaning and sewer repairs to combat clogs and issues within your system. With the constant use of your plumbing day in and day out, it can lead to wear and tear on your pipes. Sediment and hard, corrosive scale can build up on the walls of your plumbing and cause drainage issues. Have our sewer service experts come out and take care of things for you in Annadale!
Sewer Cleaning Pros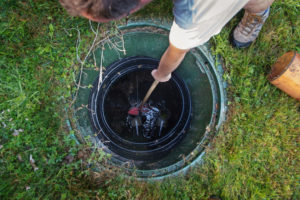 Over time, your plumbing experience a lot of use, and all the solids, liquids, and chemicals that go through it can wear on the pipes. Residue can begin to build up and can lead to clogs and make it hard for things to drain or flow through them. Having sewer cleaning done is important because it can reverse these effects and get your plumbing back to working as it should. If you ignore your dirty pipes, it could lead to a lot of issues at your property in Annadale, so be sure to call for sewer service when you are having a problem.
Sewer Line Repairs
Sometimes our customers have severe problems with their plumbing, and in these instances we can do sewer repairs to get things remediated at your Annadale property. We have professional scope cameras that provide us with a comprehensive view of what's going on inside your pipes. From there, we can decide upon the best method for sewer line repairs to get things back to normal for you. Our team works respectfully and makes sure not to bother or inconvenience you while fixing things.
Annadale's Sewer Service Professionals
The professionals on staff at The Pipe Doctor are here to help whenever you need your sewer cleaned out or repaired. In our 33+ years in business, we have come to the aid of countless home and business owners in Annadale, and we would be glad to assist you with your issues. Reach out to our expert Annadale plumbers, and we can be there soon to restore order at your property.