Water Heater Services in Vienna
Whether you have a traditional water heater or a tankless water heater at your property in Vienna, the experts at The Pipe Doctor can help you out whenever there's a problem. We'll make sure that you have the hot water you need before we call any job complete. After all, living without hot water isn't any fun and we'd never ask you to do it for very long! Call us now for help!
Signs You Need Water Heater Help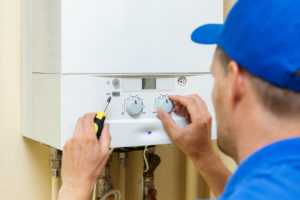 When your hot water heater stops working entirely, it's easy to know that it's time to call in a professional for some help. However, we can also help you before it dies completely. Here's what to look for. Call us as soon as you notice these signs and we'll be there as soon as we can.
Your water heater leaks or has dried water marks on or around it.
Your water heater makes unusual sounds or you hear strange sounds whenever you turn on your hot water.
You don't have as much hot water as you used to.
Your hot water doesn't get as hot as it once did.
Water Heater Repair & Replacement
When you call us about your water heater, we'll get to you quickly and work efficiently to get your hot water back on again. Whether we can repair your water heater or it needs replacement, we'll finish the job fast so you can bathe, wash your clothes, and wash your dishes once again.
Information On Tankless Water Heaters
Are you interested in finding out more about tankless water heaters? Would you like to install one of these but you're not sure how to go about it? Call us and we'll send out an expert to answer all of your questions and help you decide if a tankless water heater is right for you. These alternatives are great for many reasons and we can let you know if it is a good investment for your situation in Vienna.
Hot Water Heater Service in Vienna
No matter what you need when it comes to hot water heaters in Vienna, call The Pipe Doctor to get things back to normal fast! We have a skilled team of experts who can assist with repairs, replacement, or whatever else you need. Call to make your appointment today!
NoVA
703-388-6529
Fredericksburg
540-424-9497